Main Shopping Towns
---
Barnstaple
Barnstaple is the closest main town in North Devon and is possibly the oldest borough in the UK; it is a former river-port, located on the River Taw, which flows into the Bristol channel. Barnstaple has many shops, including Marks & Spencers, Next, Fat Face and other large retailers alongside many small independent shops, Barnstaple also has two main supermarkets (Tesco and Sainsburys) and multiple restaurants and cafés. (more information can be found on the "Eating Out" page).
Barnstaple also has a large Pannier Market built in Victorian times, as well as a Butcher's Row. Both are located in the centre of town and are accessible from the high street. The market is open every day apart from Sunday, although fresh produce is only available on some days; for more information, please visit the Barnstaple Pannier Markets website, linked below.
Barnstaple Pannier Market Website
Barnstaple also holds a Food Market on the 2nd Sunday every month, between 10 am and 3 pm. The Food Market is great if you wish to get a taste of local produce or if you just fancy a casual lunch of a traditional pasty or something more exotic!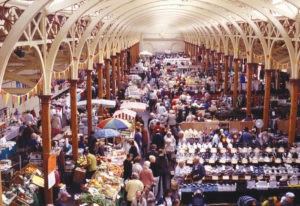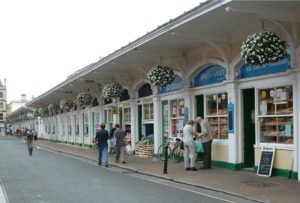 ---
Bideford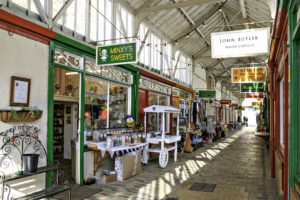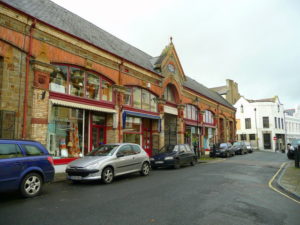 Bideford is the next largest town in North Devon, it has a more traditional feel with narrow streets typical of a devon fishing town; it is also located on the edge of a river, the River Torridge.  Bideford town centre is great if you wish to have a relaxing shop while looking across the water, it also has a number of small cafés, we recommend the quayside café which has lovely views across the river.
Like Many of the large towns in North Devon Bideford has a Pannier Market and Butchers Row; the Pannier Market was built in 1884 to house a fish market, butchery stalls and corn exchange. It is very much still the heart of town and runs Tuesdays through to Saturdays, whilst Butchers' Row is open Monday to Saturday.
Bideford also has a Beautiful park which boasts a wonderful children's play area and a free splash pool which is popular on sunny days. For more information on Bideford, its markets and other things to do there, please visit the Bideford Town Council website, linked below.
Bideford Town Council Website
---
Exeter  
Exeter is our nearest city and is only 45 miles away by car or an hour on the train from Barnstaple (the route is very scenic and runs alongside the river Taw for most of the journey), Exeter has a Wonderfull cathedral (built in the 11th century) as well a comprehensive array of shops, including all the big labels like John Lewis, Marks & Spencers and House of Fraser.
Exeter also boasts the oldest public open space in England – Northenhay Gardens – just outside the castle (built in 1068), which is located in the centre of the city. Exeter is a great place to visit if you like to shop, it is a very unique city as it is very open, clean and pedestrianised, with only buses going through the one-way city centre, it also has plenty of coffee shops and restaurants.
For more information, please take a look at the Exeter Tourist Information website, linked below.
Exeter Tourist Information Website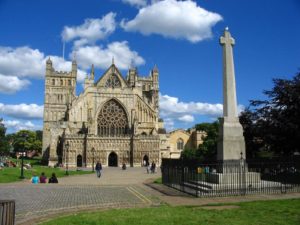 ---
Local Markets
The following is a list of farmers' markets taking place across the region.
---
RyePark House
Average rating: 0 reviews